Plastics: Structural Foam Molding

ISO 9001:2015 Certified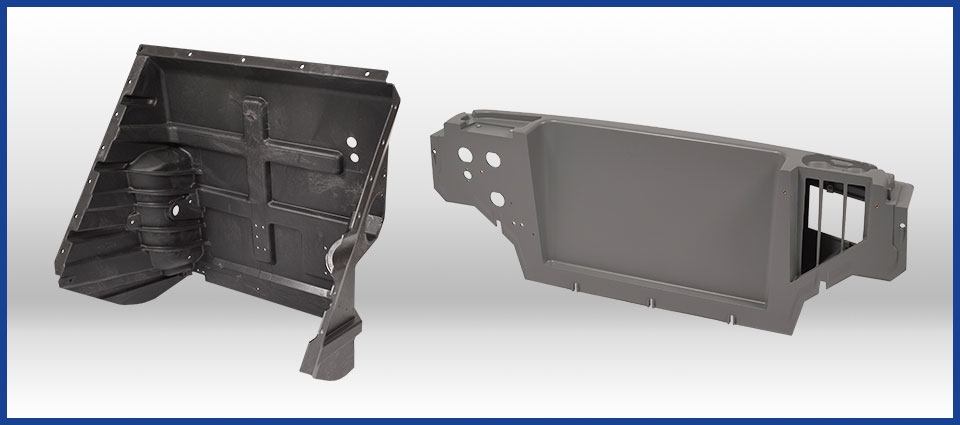 Our Structural Foam molder produces Thermoplastic, Injection Molded Structural Foam parts from standard and engineered materials. In-house secondary Finishing and Assembly capabilities are available.
STRUCTURAL FOAM BENEFITS INCLUDE
Lower pressures in the molding process
Elimination of sink marks
Lower tooling costs
Part consistency
Allowance of irregular cross sections
Additional design geometry stability

Able to paint
EMI/RFI shielding
Can replace heavy metal parts
Molded –in or secondary placement of metal inserts
Large part capabilities
Structural foam molding is a process using low pressure injection molding with a foaming agent and/or inert gas insertion. The introduction of foaming agent into the melted plastic resin creates walls with a sandwich construction that has a solid skin on the outer layers and a foam core in the center.
This process creates molded parts which are lighter in weight, impact resistant, naturally buoyant, and exceptionally durable.