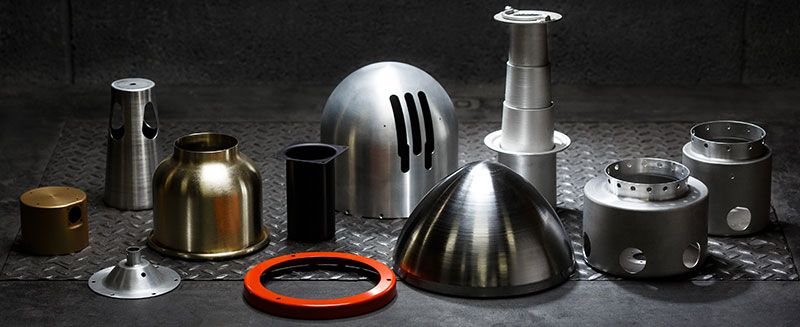 Our Hydroforming partner produces custom metal products utilizing the Hydroforming metal shaping process.
Hydroforming is sometimes referred to as "fluid forming" or "rubber diaphragm forming". Hydroforming of sheet metal is a process developed to manufacture short to medium run quantities of deep drawn parts. This process provides low cost, high accuracy production of deep drawn parts, especially parts with asymmetrical or irregular contours.
Specializing in formed shapes with a Maximum Diameter of 12″ and a Maximum Depth of 7″.