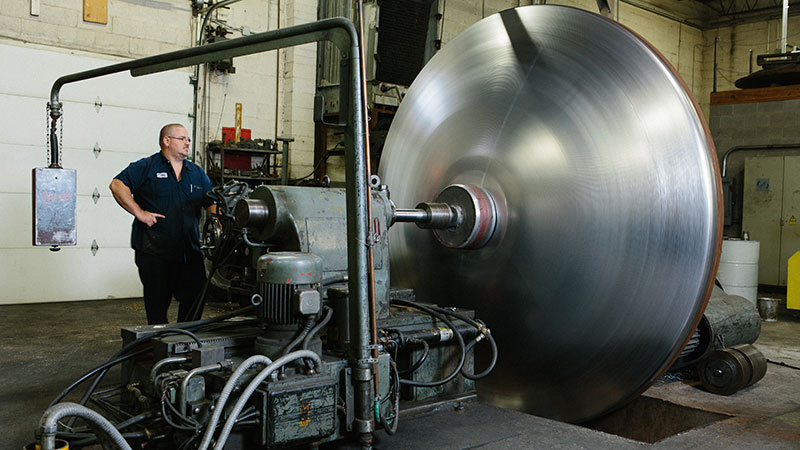 Our Metal Spinning partner specializes in producing parts by metal spinning fabrication.
Metal Spinning is the process of forming metal to a pattern using either hand-held tools on manual lathes or computer-controlled rollers on CNC lathes.
Fully automated CNC spinning equipment capable of sheet metal spinning, trimming, and beading all in one process. Copper and aluminum spinning of symmetrically round items are typical processes employed.
Stainless steel spinning is extremely popular in the Pharmaceutical and Food Service Industries.
If you need a symmetrical metal part without seams & with minimal tooling costs, metal spinning is a great option.
We can produce spun parts with a range of diameters from ½" to 140" and thicknesses up to ½".