Plastics: Pultrusions / Fiberglass Composites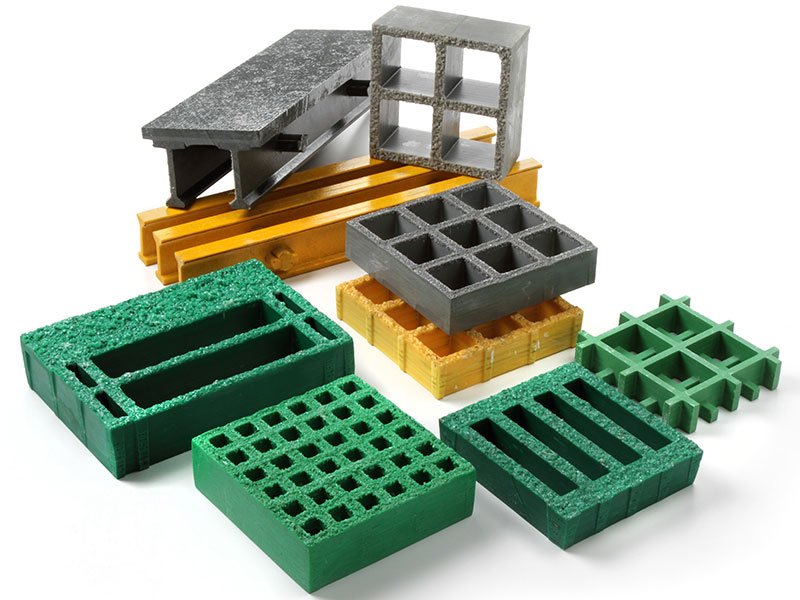 Our Pultrusion partner pultrudes fiber reinforced resin composite products and custom shapes utilizing the unique pultrusion process.
PULTRUSION PROFILES INCLUDE
Rod
Channel
Flat Sheet
Angle
Tubing

Beam
Plate
Bars
Custom Profiles
SOLID RODS: 0.080" O.D. through 2" O.D.
TUBING: ½" O.D. through 4.60" O.D.
The pultrusion process is a very efficient way to manufacture fiber-reinforced composite products. It allows the production of continuous lengths of fiber-reinforced polymer (FRP) profile shapes. The "pulling" process permits the strategic placement of continuous strand glass fiber, allowing for the optimization of structural properties.
FRP pultruded structural shapes have a superior long-term resistance to chemical corrosion and environmental weathering. Pultrusions have great strength due to multidirectional reinforcement.
Resin types include polyester, vinyl ester, polyurethane, & epoxy. The combination of resin & fiberglass is pulled through a special heated & shaped die (in a process called polymerization) using a continuous "puller" device.
The material then hardens to conform to the shape of the die and is heat-set into a permanent and rigid structurally reinforce shape. The protruded profile is then cut to the required length.