Metals: Investment Castings
ISO 9001:2015 Certified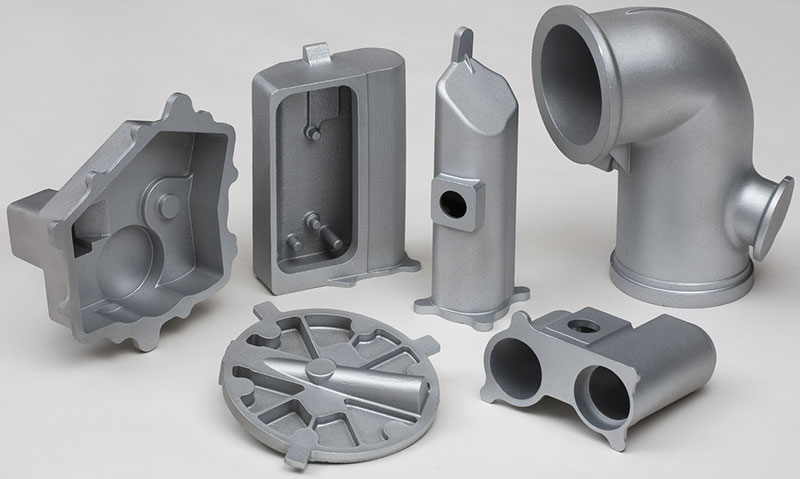 Our Investment Casting partner produces castings using a process often referred to as "lost wax".
Parts best suited for Investment Casting are typically smaller than a shoe box. An aluminum tool is constructed to inject wax into a wax pattern, then ejected & assembled to form a "tree" full of wax parts.
The tree is then dipped into a ceramic slurry & dried. This dipping & drying process is repeated several times to create a ceramic shell. The ceramic coated tree of wax is flipped upside down & de-waxed in an autoclave.
The wax melts out while the ceramic is hardened. Now the hollow ceramic mold is filled with molten metal. The features of the model, vacated by the part geometry, becomes the metal parts. Once the metal hardens, the ceramic is cleaned off with a high-pressure water blast, and the tree, which was once wax is now bare metal. Parts are then, either broken off or sawn off the tree.
TYPICAL PART WEIGHT
MATERIAL CAST
Aluminum
Steel
Stainless Steel